Meet the Majestic Circus Team
Kevin, James and Jake have strong ties to entertainment, all as performers, creators, and operations leaders. With over 50 years of experience between the bunch, various entertainment projects have been created beyond the virtual playground - cruise ship game shows, resort activities, hotel experience SOP's and curated unique activities.
Fun Facts, one of us met our wife onboard a cruise ship, one of us has been a contestant on The Price is Right and one of us used to be a Butlins Redcoat in the UK!
Majestic Circus is the brainchild of a few friends from the entertainment industry, who decided to reimagine fun in early 2020. What started out in virtual team building has expanded to many new spaces as we continue to bring interactive experiences anywhere we can.
We are a group of creators with strong ties to entertainment, all as performers, personal enthusiasts, and inventors. With over 50 years of experience between us, our experiences have been designed to combine production, participation, and healthy competition.
In fact, our experiences have been enjoyed by millions of guests over the past 10+ years, perhaps even by you! In summary, we know how to have fun!

2000 - 2020
Majestic Circus Team works in the Carnival Cruise Lines office
The founders of Majestic Circus have a combined 45 years of Cruise Line experience working on board and in the corporate offices implementing and rolling out unique and branded experiences.
2000 - 2020

2020
Majestic Circus is born!
Recruited and trained top cruise talent and entertained over 4000 online & hosted 400 hours of virtual fun. We created a novel virtual experience where Cruise Directors could entertain virtually as the cruise lines were on hiatus.
2020

2021
Majestic Circus becomes a leader in Virtual Corporate Entertainment
Majestic Circus became the go to Employee Experience company for companies like GoDaddy, American Red Cross, Blue Cross Blue Shield and Capital One.
2021

2022
Majestic Circus Produces LIVE Game Shows
With cruise lines returning to regular operations Majestic Circus produces original custom games for Hotels and Cruise Ships. Pitfall, Buddy System and That's a Match are currently hosted weekly on the Celebrity Beyond.
2022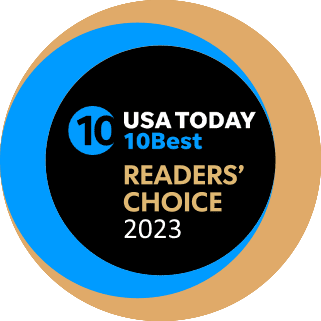 01-2023
Celebrity Beyond won Best Cruise Ship Entertainment in USA Today (We'd like to think we were a small part of that!)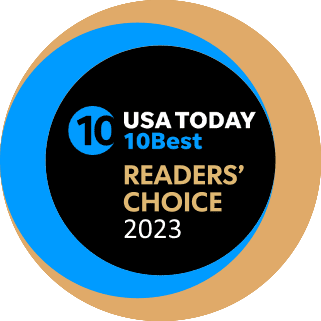 01-2023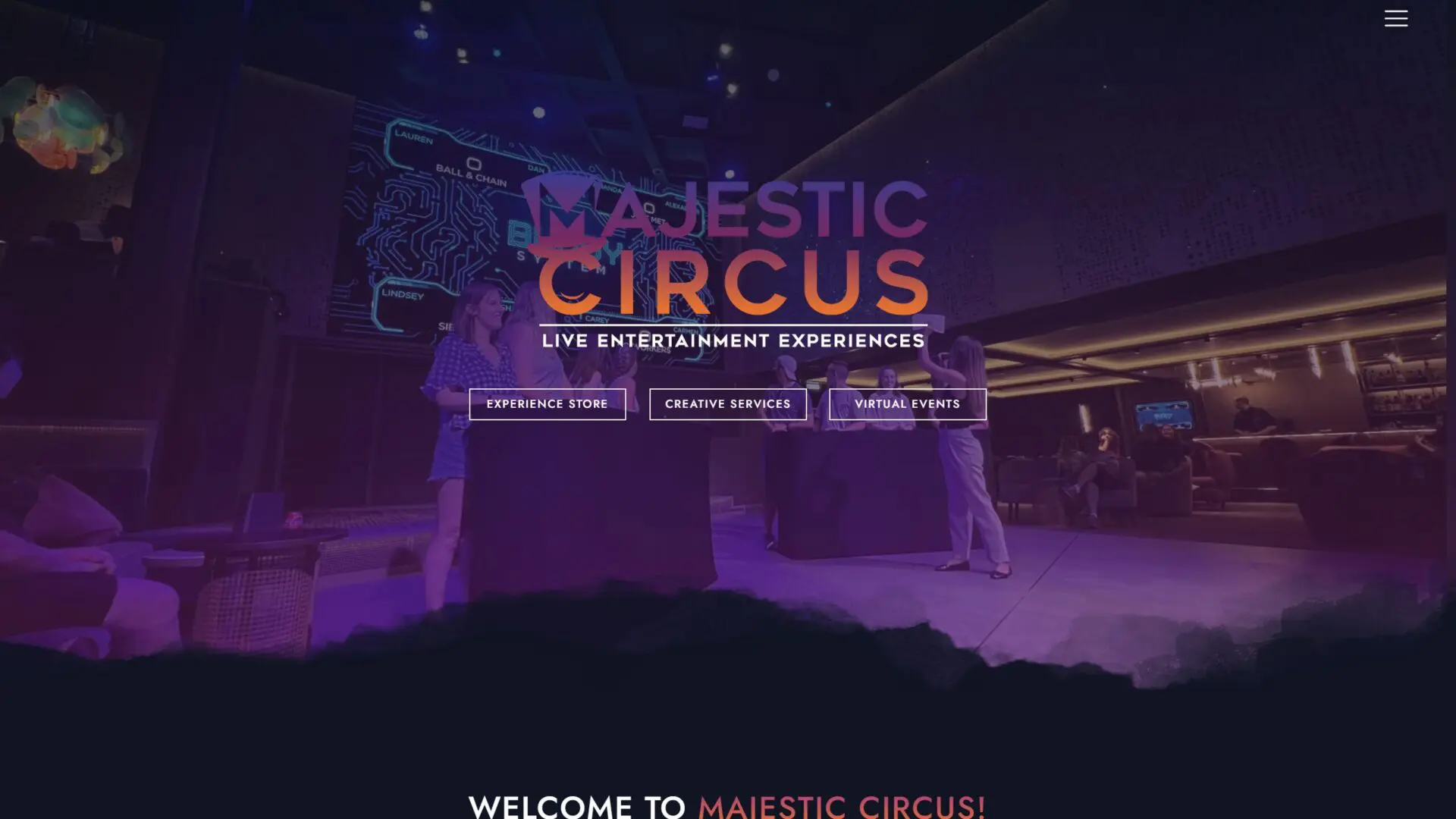 02-2023
MC website relaunches and drops the 'Online' from their tagline adding creative services and an online experience store to their offerings.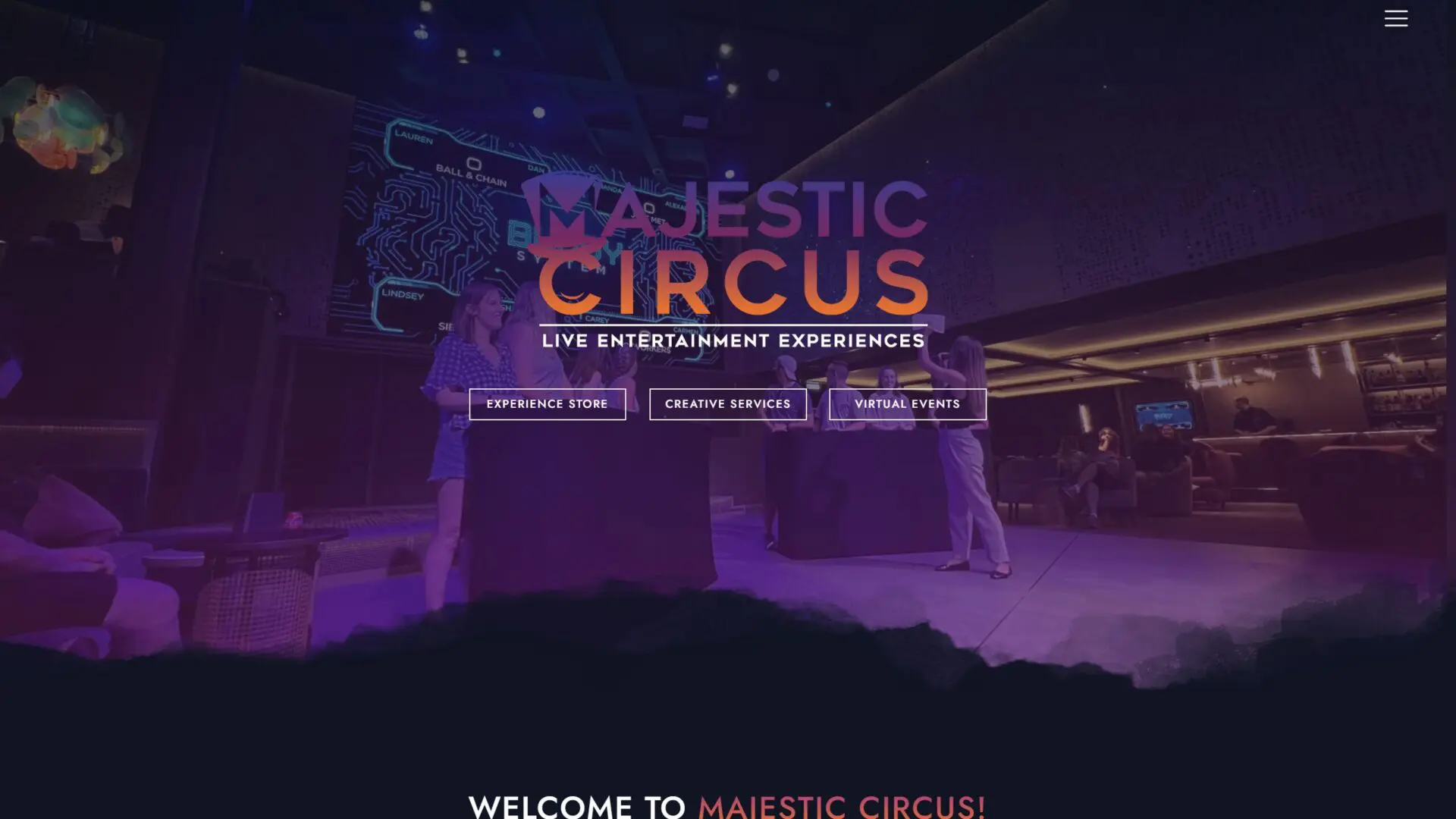 02-2023